Everyone uses smartphones these days. If you want to surprise your friends by pretending to use an old cell phone, this app is just for you.
Retro Phone app does not access sensitive information such as telecom operator name. You should change telecom operator name manually, to get a more realistic retro phone experience.
Select one of several predefined retro phone models. You can use retro phones by some limited functionality, such as browsing menu items and making fake calls by entering numbers, and pressing dial button. Long press hangup or power off button to exit from retro phone view.
Select a time to call, enter name or number to be called by, put your phone at the desk, and wait for the fake call. Your friends will be surprised. Please do not turn off the screen while waiting for the fake call.
You can also receive fake SMS too. You also need to enter the text message to receive.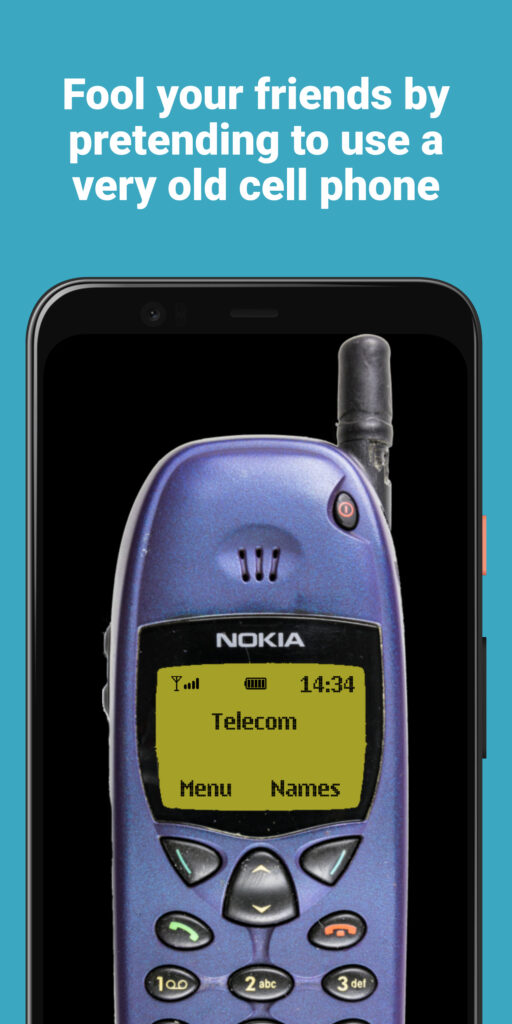 Links